In this episode of MakeMineMusic, Marc shares his favourite 5 plugins to get amazing colour on your mix bus. Follow along as he shows how to get incredibly wide mixes and see the secret to getting the depth that will make your mother smile!
ARTIST: Todd Kessler
SONG: "Only Love Is Real"
Marc's Top 5 Favourite Mix Buss Plugins:
ATR-102 and UAD 560
Pulsar Modular P42 Climax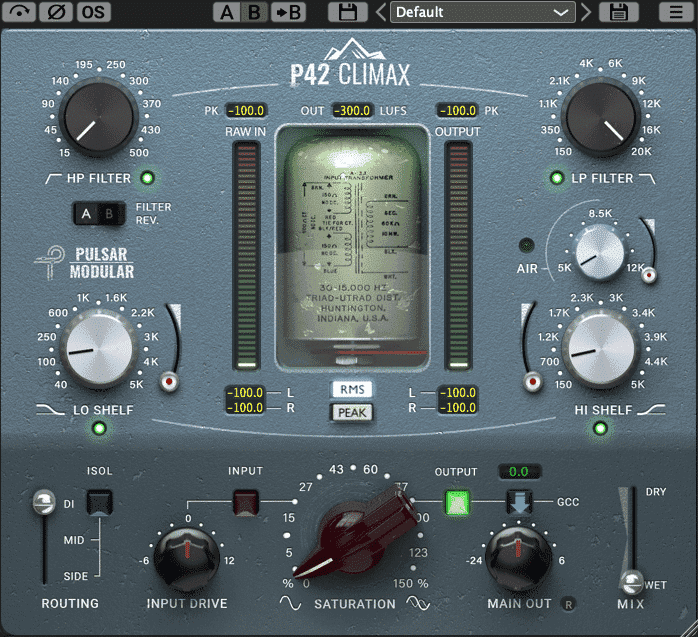 Taupe by Acustica 
Punctuate by NewFangled Audio
The Glue compressor by Cytomic
Marc Daniel Nelson is a Grammy and French Academy Award nominated mixing engineer, music producer and creative director. He has been mixing, producing and managing creative content for over 20 years.
His Music Credits include Fleetwood Mac, Colbie Caillat, Jason Mraz, Need to Breathe, Eric Burdon /Ben Harper, Francesca Battistelli, Robert Duvall, Ozomotli, Reik and more. As Protégé for both legendary producer / engineer Bill Schnee and Ken Caillat, Marc has carried the torch for impeccable quality sound and production.
His film credits include Solo, Blade Runner 2049, The Vietnam War, Mulan, The Expanse, Wild Horses, Point Break, No Manches Frida, Fractured, Amanda, Father Figures, Ya, Ty, Vin, Vona and more.
His creative management credits include executive producing the 13 episode PBS television series, creating and executive producing the national video campaign for Guitar Center and creative directing for Alcon Sleeping Giant, ArtistMax and Warner Chappell.
Whenever I'm listening to one of Marc Daniel Nelson's mixes, I'm absolutely blown away by the incredible detail, depth, and dimension he manages to create.
Every instrument has its own unique space on the virtual soundstage, and sounds so crisp and clear that you feel like you can touch it.

As a listener, you feel like you're 'inside the song' – fully immersed in music.
To me, this is the ultimate goal in mixing.
How does Marc do it?
This is the course we've all been waiting for!
Advanced Mixing with Grammy Nominee Marc Daniel Nelson
With this course, Marc shows you what it takes mix at the highest level. Step by step.
And shares the techniques you need to tap into that final 10% of emotion, depth and excitement.
Learn how to:

Use your plugins at 100% capacity (it's about the subtle differences!)
Achieve unparalleled Space & Depth (going beyond just reverb and delays)
Manually tune vocals for Expressiveness & Emotion
Enhance intimacy, vibe, and feel
Create a push and pull between instruments, so they all lock in beautifully
Give your mixes a unique sonic character
I almost forgot: The multitracks Marc provides with this course are absolutely gorgeous (we've posted a SoundCloud link on the course page).
You'll get to download and mix a wonderful song, with world-class recordings and performances that are second to none.